The Adminstrative Office will be closed Monday, Feb. 18th in observance of Presidents' Day
Conway Village Fire District No Sump to Sewer Policy
Attention Conway Village Customers!
If you have a sump pump in your basement and it is discharging into the sewer like the pictures below:
You need to stop this immediately and hook it up like this:

In the spring time when ground water is high our influent flow, which is the flow coming into the pump station, is much higher than in the dry season. A significant contributor to this is people pumping their basements into the municipal sewer. This action is costing the Conway Village Fire District and YOU the customer thousands of dollars. Every gallon that we pump to North Conway we pay to be treated since we no longer have a treatment plant. Please stop this practice and save the district and yourself money.
The Conway Village Fire District 

provides water and waste water treatment to the  residents of Conway Village and some residents of Albany and Madison. We also provide Fire and Ambulance Service for the residents of Conway Village as well as  the towns of Conway and Albany.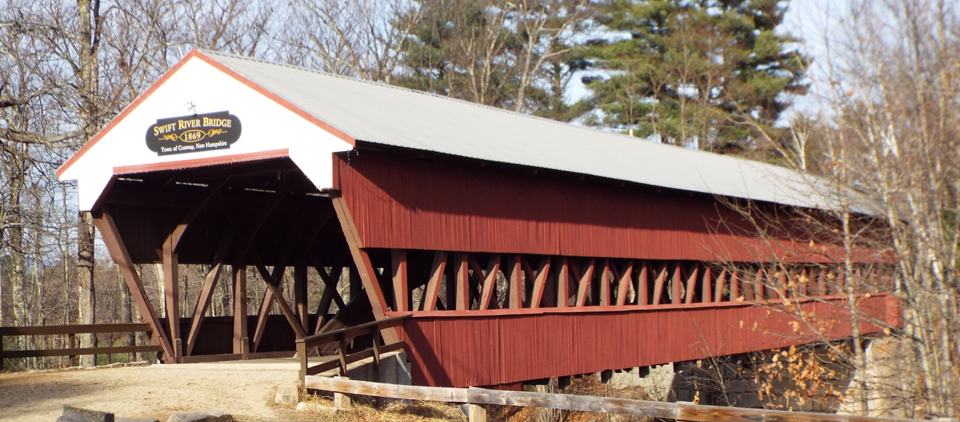 We have currently all but completed a  joint project with the North Conway Water Precinct  connecting our sewer system with their state of the art advance waste water treatment plant. We started sending sewage to North Conway on May 25th, 2016 and will be completing the project the summer of 2017 with the filling of lagoons at the decommissioned treatment plant.
John Santuccio-NCWP BOC Chair, Jeanne Shaheen-NH US Senator, Ted Brady-USDA NH & VT State Director, Janine Bean-CVFD BOC Chair. August 16,2016 Ribbon Tying to celebrate substantial completion of sewer inter-connect.   Pequawket Park gazebo
Additionally, we maintain Pequawket Park located in the center of the village. The park and its gazebo is available to rent for different types of functions. Please visit the 'forms' page in the 'Board' menu for an application.
Conway Village is located in the heart of the White Mountains of New Hampshire and is home to Kennett Middle School and Conway Elementary School.
  
A. Crosby Kennett Middle School
We have several churches of different denominations, fine restaurants and motels, and many retail establishments . We have several medical facilities and technology centers as well as Granite State College. There are quiet neighborhoods close to schools, shopping, and the Conway Public Library.

                         Conway Public Library
Many non-profits have chosen Conway Village as their home such as the Conway Area Humane Society, Post 46 of the American Legion, and the Conway Historical Society to name a few.
The Fire Department is located at 97 Main St. in the heart of the village and the water/sewer/administrative office is located at 128 West Main Street, just down the street from the Ham ice arena.